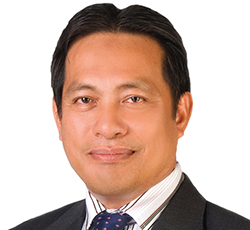 Yang Berhormat Datuk Dr. Haji Abdul Rahman Bin Haji Ismail
Welcome to State Farmers' Organisation Sarawak
Welcome to the new official website of State Farmers' Organisation, Sarawak. This website is aimed at providing up to date information regarding activities and services provided by our organisation. We welcome feedback from public to improve our website.
For information, the State Farmers' Organisation, Sarawak was incorporated on 2nd January 1986 under  Farmers' Organisation Act 1973 and it has a total membership of 28 Area Farmers' Organisation, which represent about 174,000 farmers in the State. The organisation is under the purview of Ministry of Modernisation of Agriculture, Native Land and Regional Development. In other states in Malaysia, State Farmers' Organisation is under the Farmers' Organisation Authority Malaysia.
The main objective of State Farmers' Organisation, Sarawak and Area Farmers' Organisation is to elevate the economic wellbeing of its farmer member. Not all farmers in the State are members of the organisation. Hence, I would like take this opportunity to invite all farmers who are not members yet to become members of Area Farmers Organisation.
I trust that you will enjoy navigating through our website. You are most welcome to contact us if you need more information.
Yang Berhormat Datuk Dr. Haji Abdul Rahman Bin Haji Ismail
Chairman
State Farmers' Organisation Sarawak